Funding Resources For Adopting The Grow With Guidance® System and Development Workshops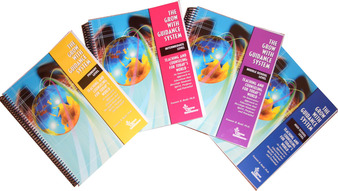 There are funding resources through local, state, and federal funds, as well as foundation and private business resources available for the adoption and implementation of The Grow With Guidance® System and Development Workshops, but they vary among localities.
Research the funding possibilities in your area from both the public and private sector. An important place to start is your school district's central office or those people designated to distribute or coordinate school funds.
From your research you will find that many agencies and corporations want to fund school plans that can demonstrate a great promise of success. They want a big bang for their buck . . . and would be favorably attracted and be inclined to support plans that maximize all possibilities for students, staff members, and families to break the cycle of self-destructive behavior.
Some ideas for funding sources and funding information for you to explore:
School-to-Career
Drug-Free Schools
Safe Schools
Grant Funds are available for:

At-risk/high-risk youth
Purchase of material
School improvement and innovation of instructional and administrative programs
Professional development for teachers and administrators
Personal excellence of students
Innovative projects to enhance educational programs i.e. gifted and talented, youth suicide prevention.

Multicultural Education Funds
Parent Involvement Funds, Early Intervention/Prevention Funds
Funds that are designated to increase the learning objectives for all youth such as:

Title 1 Basic School Improvement Funds
Drug-Free Schools Funds
Carl Perkins Vocational Funds
Character Education Funds

Local Business concerned with the development of a productive work force (Most businesses can receive a tax deduction for their community involvement expenditures based on a percentage of their income – check for the latest tax guidelines)
At-Risk Youth Funds
Dropout Prevention Funds
Teen Pregnancy Prevention Funds from the Federal Health and Human Services Department
Local/State Government Agencies such as those through the Mayor's Office or Governor's Office
Local United Way Agencies
Partnerships with local youth serving agencies such as the police and other community agencies that are interested in youth and programs that can realistically meet the needs of youth.
Foundation Funding information is available through:

The Foundation Center
1001 Connecticut Avenue, NW
Washington, D.C. 20036
Ph: (202) 331-1400
The Foundation Directory
Taft Foundation Report
State Foundation Directory
Foundation Center's local branches
Corporation Funding information is available through:

Taft Corporate Directory
Corporate Public Affairs
Standard and Poor's Register
Chamber of Commerce Directory
Corporate Annual Reports